THE STAMPEDE IS COMING
 NEW ONRUSH TRAILER SHOWCASES ACTION, OVER THE TOP ARCADE RACING
Larkspur, Calif. – Feb 20, 2018 – Codemasters & Deep Silver released a new gameplay trailer for ONRUSH, the action packed, arcade racer that will smash its way onto the PlayStation®4 computer entertainment system and Xbox One, the all-in-one entertainment system by Microsoft, on June 5, 2018. The new trailer, available to view now at https://youtu.be/Kb3ZVPG5TU0, showcases the game's bold and vibrant approach to racing with thrilling boosts, insane jumps and incredible takedowns.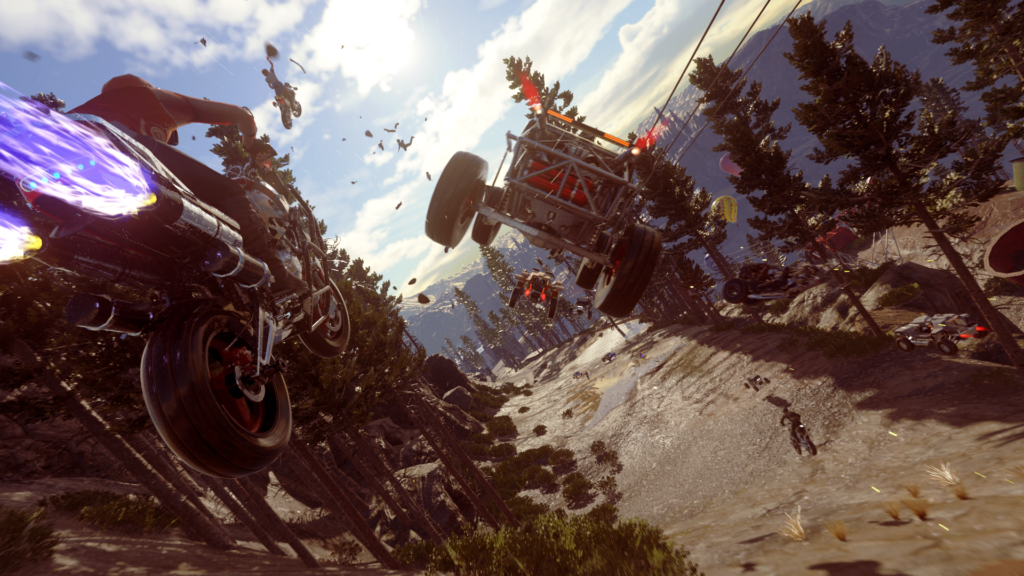 Designed to keep players always in the action, ONRUSH is a celebration of sensational speed, outright fun and over the top spectacle. Players battle it out on track to power up their RUSH meter which enables them to unleash the ultimate manifestation of boost and power as they wreak havoc on their opponents by performing death defying takedowns and stunts.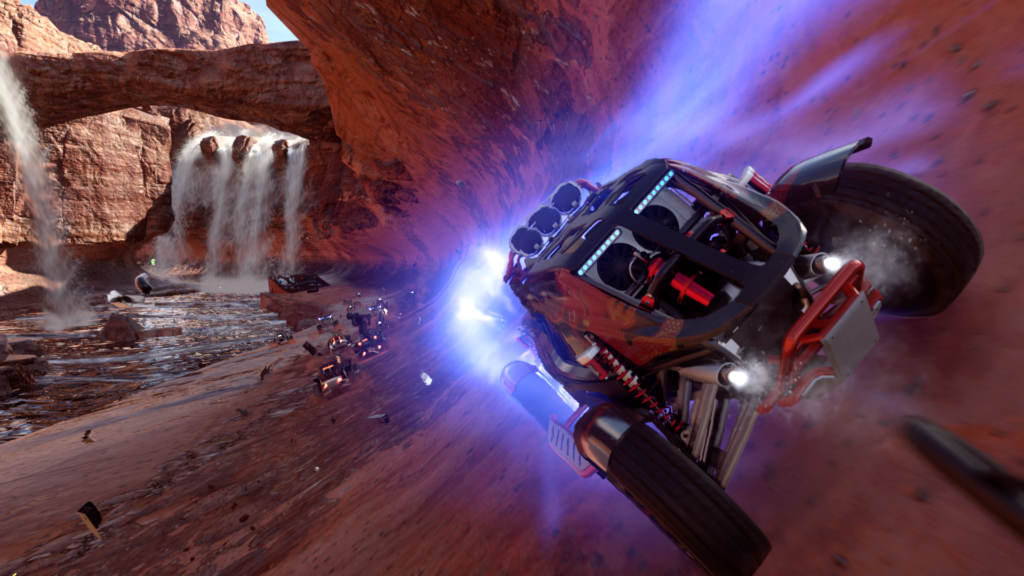 There are eight vehicle classes in ONRUSH, each of which has its own unique style, feel and advantages. These style differences also pertain to the vehicles' RUSH states – with each class having different effects and abilities that can help their team claim victory.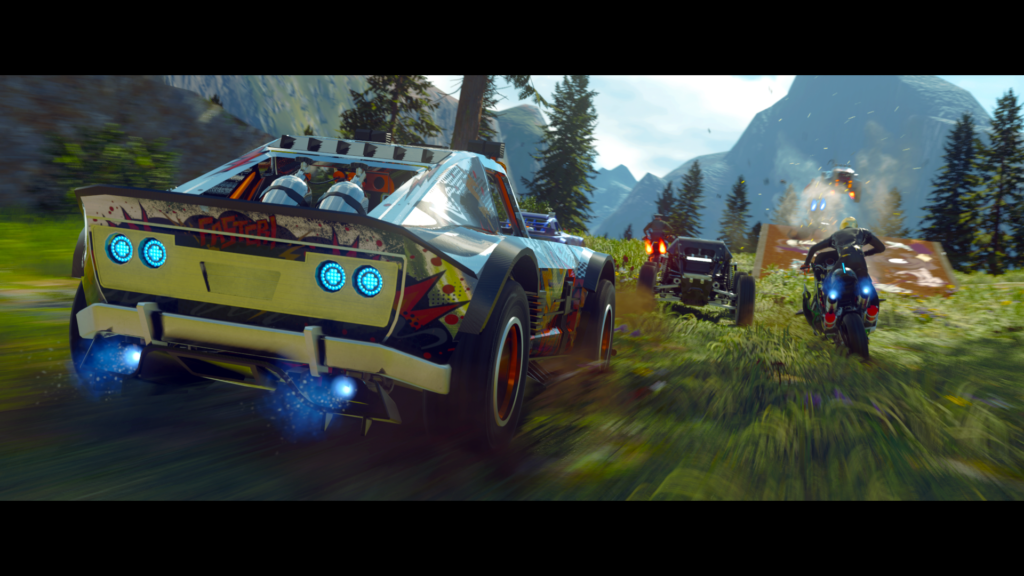 Available to pre-order now in retail, the exclusive DAY ONE EDITION that gifts the players the jaw-dropping and unique VORTEX Buggy. Players who pre-order the game on PlayStation 4 will get early access to the ONRUSH beta before it opens up to everyone on PlayStation 4 and Xbox One in May.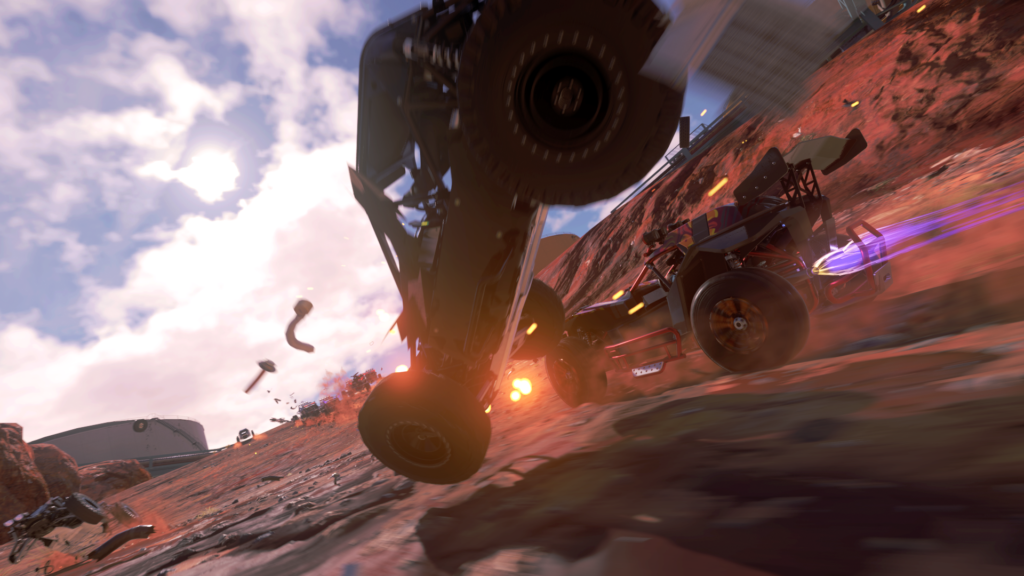 Developed by the new Codemasters development team in Cheshire, UK (formerly Evolution Studios), ONRUSH is a racing game that's not only about racing to the finish line. Racing with style and flair is what counts as you perform incredible takedowns and put everything on the line in order to power-up your all-important RUSH bar.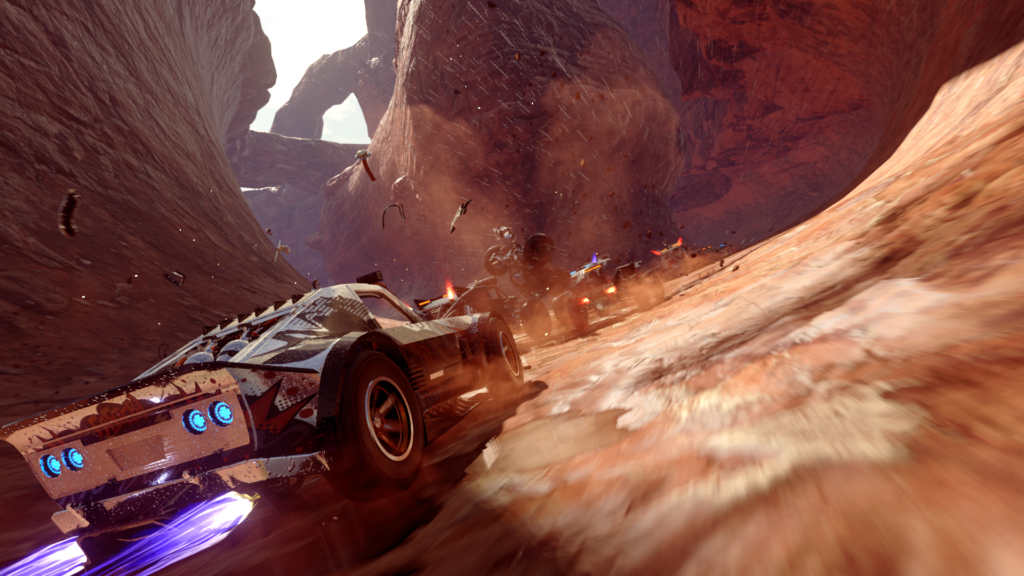 ONRUSH will launch on PS4 and Xbox One on June 5, 2018. For more information about the game, visit www.onrushgame.com. Fans can keep up to date with all the latest news by joining our communities on Facebook, Twitter and Reddit.
ABOUT CODEMASTERS:
Codemasters, the award winning video game developer and publisher, has a 30 year heritage. With titles distributed globally, Codemasters is a leading developer and publisher of driving and racing entertainment games including DiRT, GRID and the official BAFTA award-winning FORMULA 1 series of videogames. The company is fully controlled by Reliance Big Entertainment Ltd. (RBEL). For more information on Codemasters' product portfolio, please visit www.codemasters.com. Join in the conversation with @codemasters on Twitter or Like us on Facebook at www.facebook.com/codemasters.
ABOUT DEEP SILVER
Deep Silver develops and distributes interactive games for all platforms. The Deep Silver label means to captivate all gamers who have a passion for thrilling gameplay in exciting game worlds. Deep Silver works with its partners to achieve a maximum of success while maintaining the highest possible quality, always focusing on what the customer desires.
Deep Silver has published more than 200 games since 2003, including its own brands like the open world extravaganza Saints Row, the zombie action franchise Dead Island, and the grim post-apocalyptic future of the Metro series. Upcoming highlights from Deep Silver include Dead Island 2 and Agents of Mayhem. Deep Silver also owns the development studios Deep Silver Dambuster Studios in Nottingham, UK; Deep Silver Fishlabs in Hamburg, Germany, and Deep Silver Volition based in Champaign, IL, USA. For more information please visit www.deepsilver.com