RollerCoaster Tycoon Touch, the free-to-play, innovative 3D simulation game where players can create, build, manage and share their own imaginative park creations, has received frequent content updates since the game released in early 2017. This latest Easter update is guaranteed to be packed with egg-stra fun new features!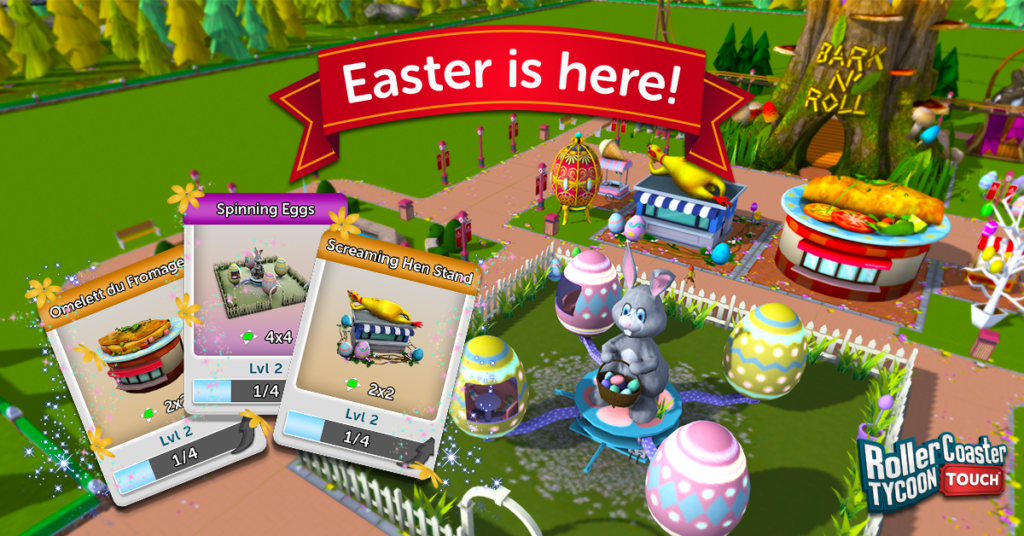 New features of the RollerCoaster Tycoon Touch Easter update include:
Easter is here! Chocolate and Easter Eggs are everywhere!
Find, collect and upgrade 30 new Easter-themed cards before the end of the season.
The new cards include: a ride, a shop, a food stand, the new Bunny Entertainer, 3 colors, 9 decorations and Easter-themed trains and stations to customize all types of rollercoasters.
Collect all 9 Easter decorations before the end of the season to unlock the Easter fence.
Check out this all-new RollerCoaster Tycoon Touch Easter trailer:
[Youtube]  https://youtu.be/h5SMeZ3Vacw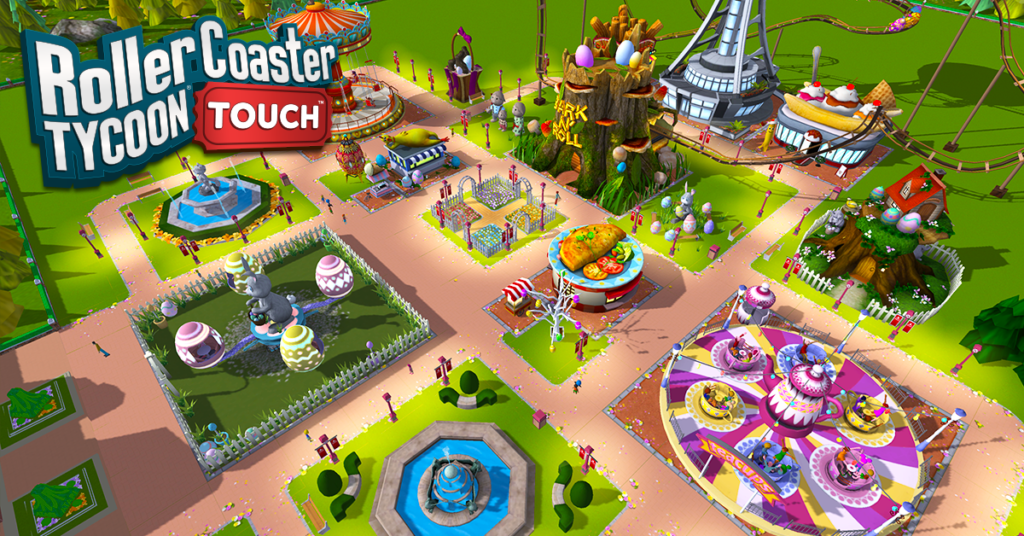 The Easter update will be featured on the Google Play store as one of the best seasonal updates starting on March 29th!
To download RollerCoaster Tycoon Touch and check out the all-new Easter update features, please hop on over to:
App Store: http://bit.ly/2jmGTxS_IOS
Google Play: http://bit.ly/2qk4oyI